Welcome to the new Hereford Women of Missouri! We have been reformed and re-energized into one brand new group to help support our breed! Originally known as the Hereford Women and the Missouri Poll-ettes.
Our mission is to promote the Hereford breed. We are made up of women that have the passion and desire to see our breed become one of the most successful breeds that exist by providing guidance and support to our Missouri Hereford breeders and the Missouri Hereford juniors. We hold our annual business meeting at the Missouri State Fair, also have casual meetings at the MJCA show in June and the Missouri Hereford Annual Banquet held in December. We also provide appetizers, drinks and decorations for the annual banquet.
The Hereford Women of Missouri also sponsor the Missouri Hereford Queen. Each year at the banquet, the queen is selected and crowned where she will represent Missouri Hereford Breeders at local, state and national events.
The Hereford Women of Missouri awards a $250 scholarship each year to a deserving high school and/or college student. Applications for the scholarship can be found on the website. This scholarship is funded by our fundraisers that we have at numerous times of the year. Our fundraisers include silent auctions at the annual banquet, 50/50 raffles at the state fair and collecting cans for the juniors and queen. All your support that has been given is greatly appreciated.
2021-2022 Hereford Women of Missouri Officers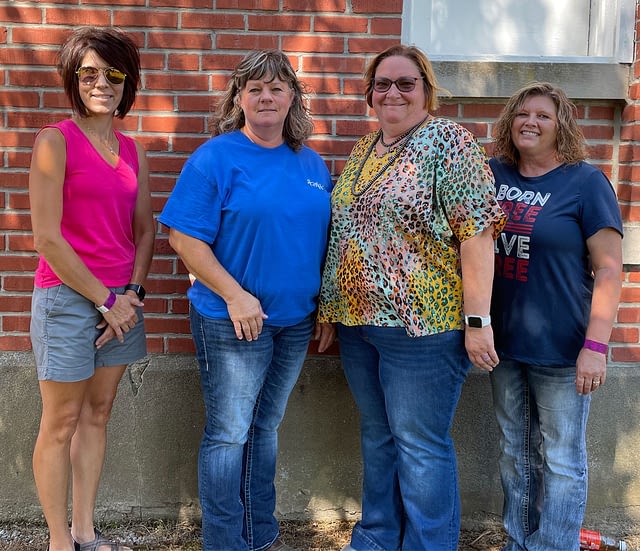 ---
President: 
Kyla Waters
660-631-0299
Email
Vice President:
April Miller
816-305-7490
Email
Secretary:
Tonya Bagnell
660-631-2109
Email
Treasurer:
Marijane Miller
317-341-3846
Email
Queen Co-Chairman:
Shelby Bagnell 660-630-3361  Email
Anna Roth 573-579-7424  Email
By-Laws Chairman:
Gretchen Thompson
Rolla, Missouri
Email
---
Hereford Women of Missouri Dues are $15 – please send them to:
Marijane Miller
20500 Sioux Drive
Lebanon, Missouri 65536
Hereford Women of Missouri 
Annual business meeting
Missouri State Fair
Keep up to date with all the activities on our Facebook page!
---
Congrats to the 2021 Missouri Hereford Queen
Lauren Crutsinger, Whitewater, MO

Lauren Crutsinger is the 17-year-old daughter of Larry and Angela Crutsinger. She resides in Whitewater, Missouri with her parents and her sister, Morgan. There, they own a small Hereford farm and a trucking company. Aside from spending time with her family and friends, Lauren enjoys being an active leader in the many organizations that she is involved in. Currently, Lauren is serving on the Missouri Junior Cattlemen's Association board as a regional vice president. She is also the president of her local Student Council, FBLA chapter, and Cape Girardeau County Junior Leaders 4-H club, as well as the parliamentarian within the Area XV FFA organization. 
Lauren is presently a senior at Delta High School. Upon graduating this May, Lauren plans to attend the University of Missouri-Columbia to major in animal science. With that degree, she plans to also attend University of Missouri-Columbia Veterinary School and one day be a large/production animal veterinarian. Lauren hopes to own a herd of commercial cattle with Hereford influence in her future, too.  
Lauren is passionate about the Hereford industry. She is a third generation Hereford breeder who has been involved in the Hereford industry for nine years. With her sister, Lauren owns a herd of approximately 25 momma cows. She also works with her sister to attend around 10 cattle shows each year to exhibit her Herefords. Lauren is extremely honored to be crowned your 2021 Missouri Hereford Queen. She is so excited to serve Missouri Hereford breeders this coming year! 
---
Missouri Hereford Queen Application 
Queen application must be postmarked and submitted by November 1, 2021!
Download PDF file – queen application
Download word file – queen application
Please fill out the application and mail to: 
Shelby Bagnell
914 S Redman
Marshall, Missouri 65340
Hereford Women Scholarship
Scholarship forms must be postmarked and submitted by October 15, 2021!
Download PDF file – scholarship form
Download Word file – scholarship form
---
Hereford Women of Missouri Cookbook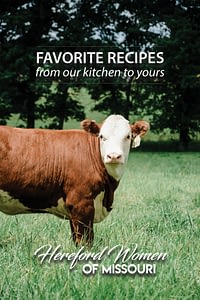 Cookbooks are $15/each + $5 shipping if needed
Contact Tonya Bagnell 660-631-2109 to purchase!